The
House Ousts Ilhan Omar From Foreign Affairs Panel as G.O.P. Exacts Revenge
, howls the New York Times's :
In a highly politicized vote, the Republican-led chamber criticized Ms. Omar's statements about Israel, exacting retribution for the removal of G.O.P. members when Democrats held the majority.

A bitterly divided House on Thursday ousted Representative Ilhan Omar of Minnesota from the Foreign Affairs Committee over past comments about Israel that were widely condemned as antisemitic, as Republicans moved to cater to the demands of right-wing members and mete out punishment to a Democrat their party has demonized for years.

… Mr. McCarthy's decision to force the removal of Ms. Omar, a step that some of his rank-and-file resisted, in the earliest days of his new majority demonstrated his determination to ingratiate himself with the hard-right Republican base, which has made the Somali-born Ms. Omar a target for some of its most vicious attacks.
Karoun Demirjian's objective (sic) article goes on to describe "conservative naysayers" (who made several misleading claims), "hard-right detractors", "the hard-right Republican base", and those described as "ultraconservative members" of the GOP, including the "far-right congressman [who has] entrenched his stature as a political arsonist" (Matt Gaetz).
God forbid (sorry, Allah forbid) that Ilhan Omar should be described as an "ultraleftist member" of the Democrat party who has entrenched her "stature as a political arsonist"!
And, oh, a question: weren't the Democrats "exacting revenge" when they threw Republicans off their House committees (not to mention off the special January 6 Committee)? How about all the impeachment proceedings against Donald Trump?

Update: Thanks for the Instalink, Ed. On Instapundit, Bill Dalasio reacts, writing that

Related
:
• Republicans Pounce! Dept.: Staunch Opposition! Newly harsh rhetoric! An avid, a ferocious, and an unapologetic Trumpist!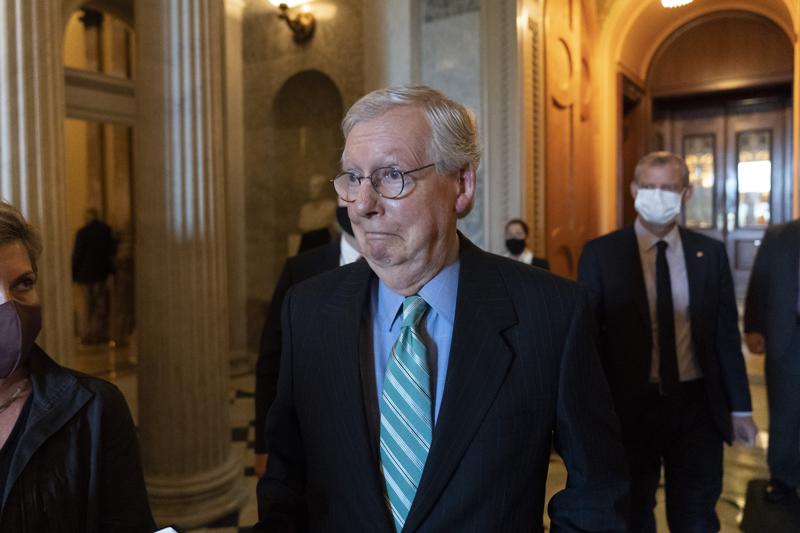 A couple of stories from the past couple of years: Back in October 2021, the AP gave us this gem:
McConnell seizes on debt standoff to undermine Biden agenda
.
Senate Republican leader Mitch McConnell … is exerting his minority status in convoluted and uncharted ways, all in an effort to stop President Joe Biden's domestic agenda and even if doing so pushes the country toward grave economic uncertainty.
… The crisis has cemented McConnell's legacy as a master of misdirection. He's the architect of the impasse and the one who resolved it, if only for the short term.

… The tea party class of Republicans a decade ago brought the nation to the brink of default over the issue and set a new GOP strategy.
Over at
Newsbusters
in July 2022,
Clay Waters
pointed out the typical mainstream media double standard:
As new economic data showed prices climbed a shocking 9.1 percent year-to-year in June, New York Times economic policy reporter Alan Rappeport lamented Republicans "seizing" the issue on the front of Friday's Business section: "G.O.P. Seizes on Inflation, Putting Democrats in Peril."
When Republicans weren't "seizing,"
they were latching
. And so, after Pouncing, Gloating, Seizing (in order to Undermine and/or to Put in Peril), and Latching, we get "Demonizing" and "Exacting Revenge".
To use the Instapundit bloggers' good ol' "Evergreen" Jim Treacher quote: