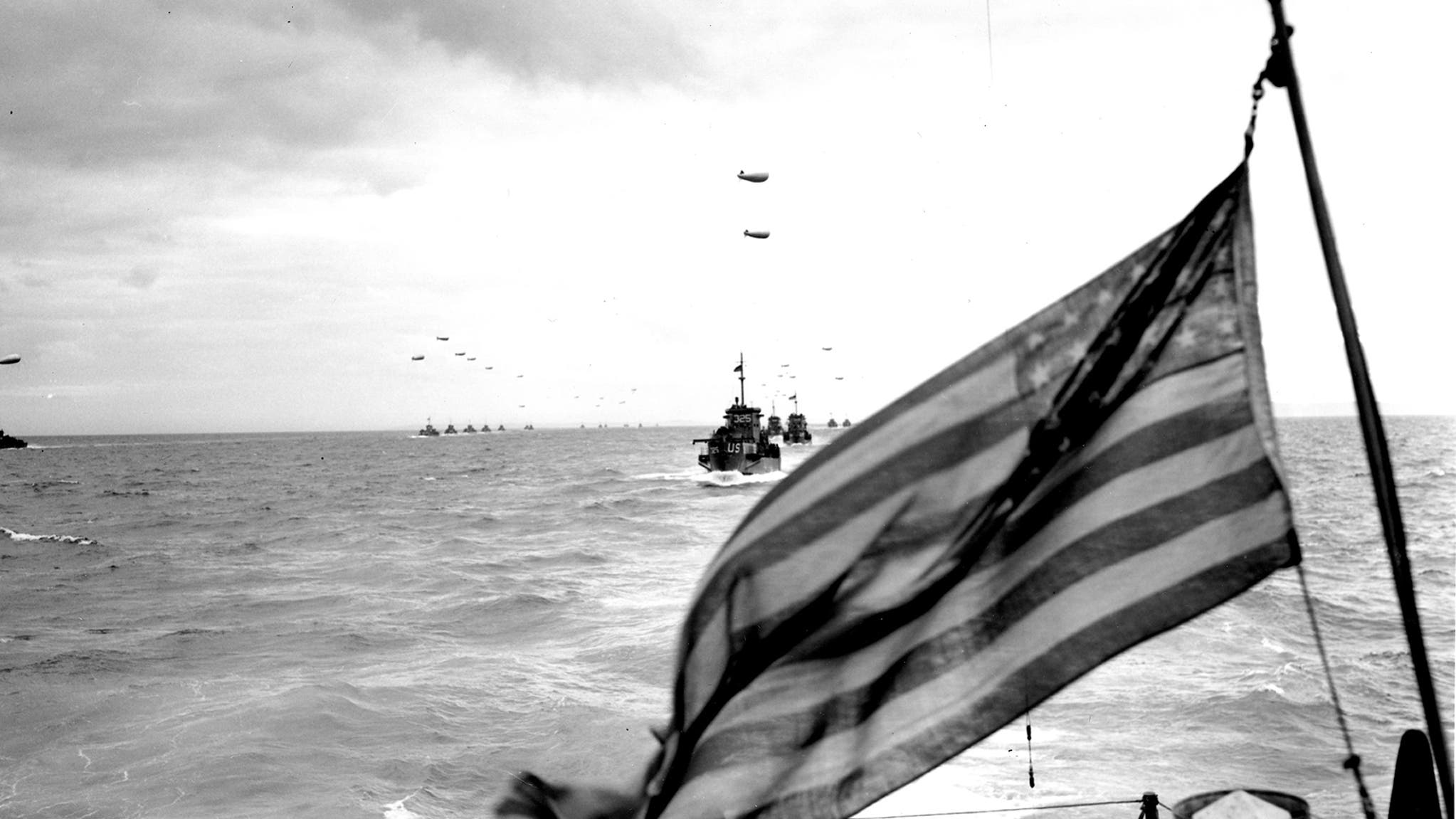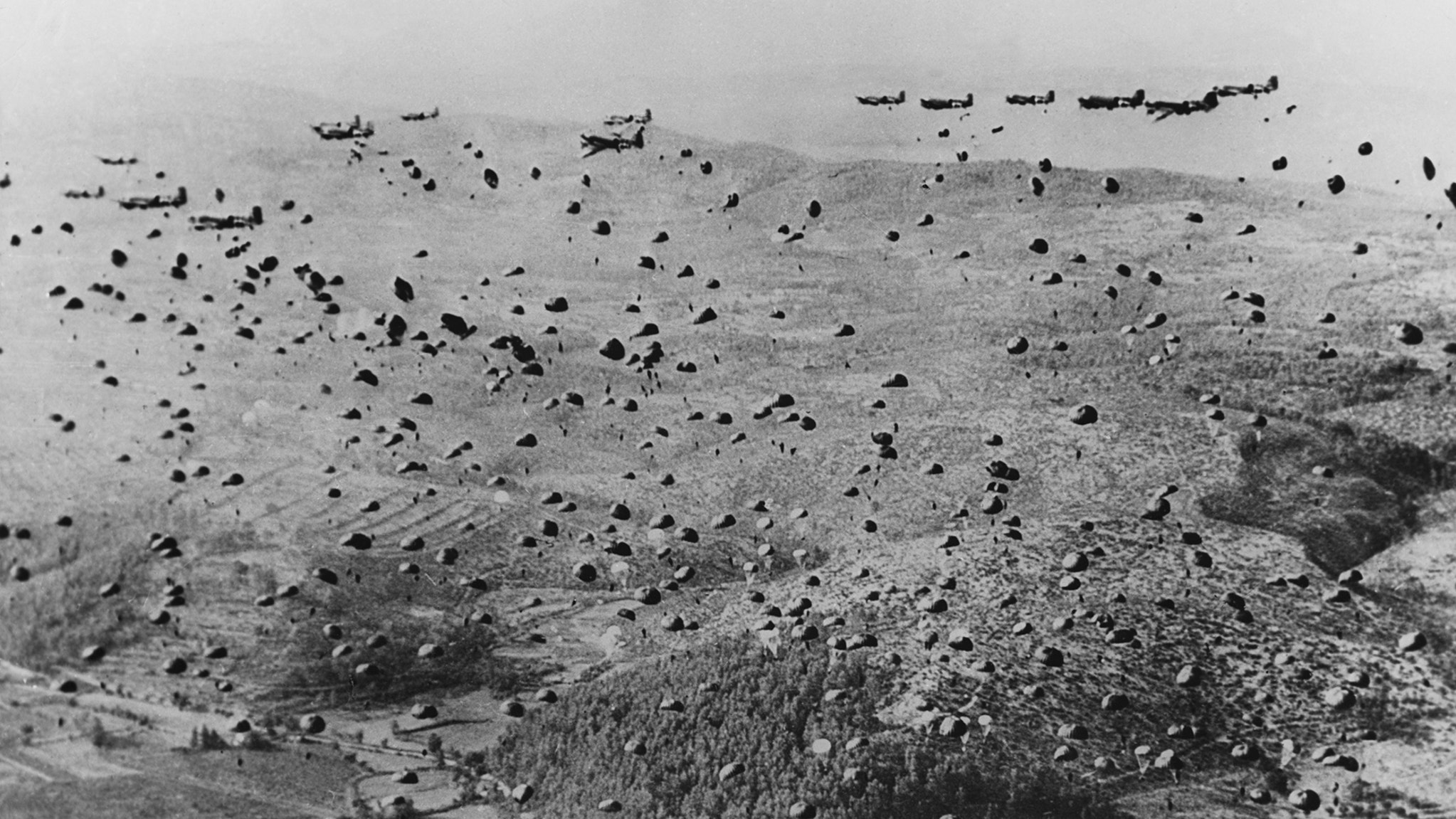 The story
of D-Day.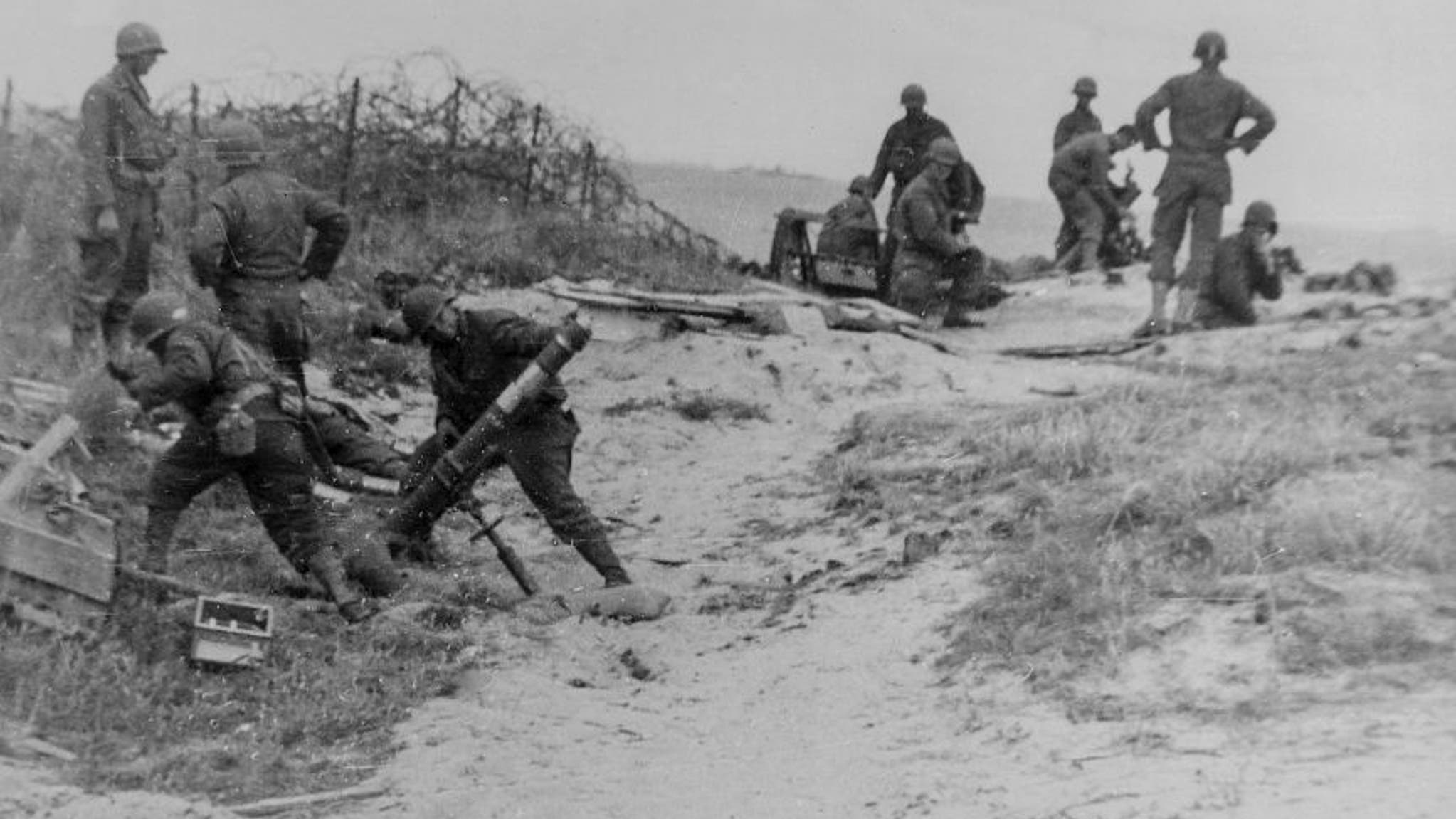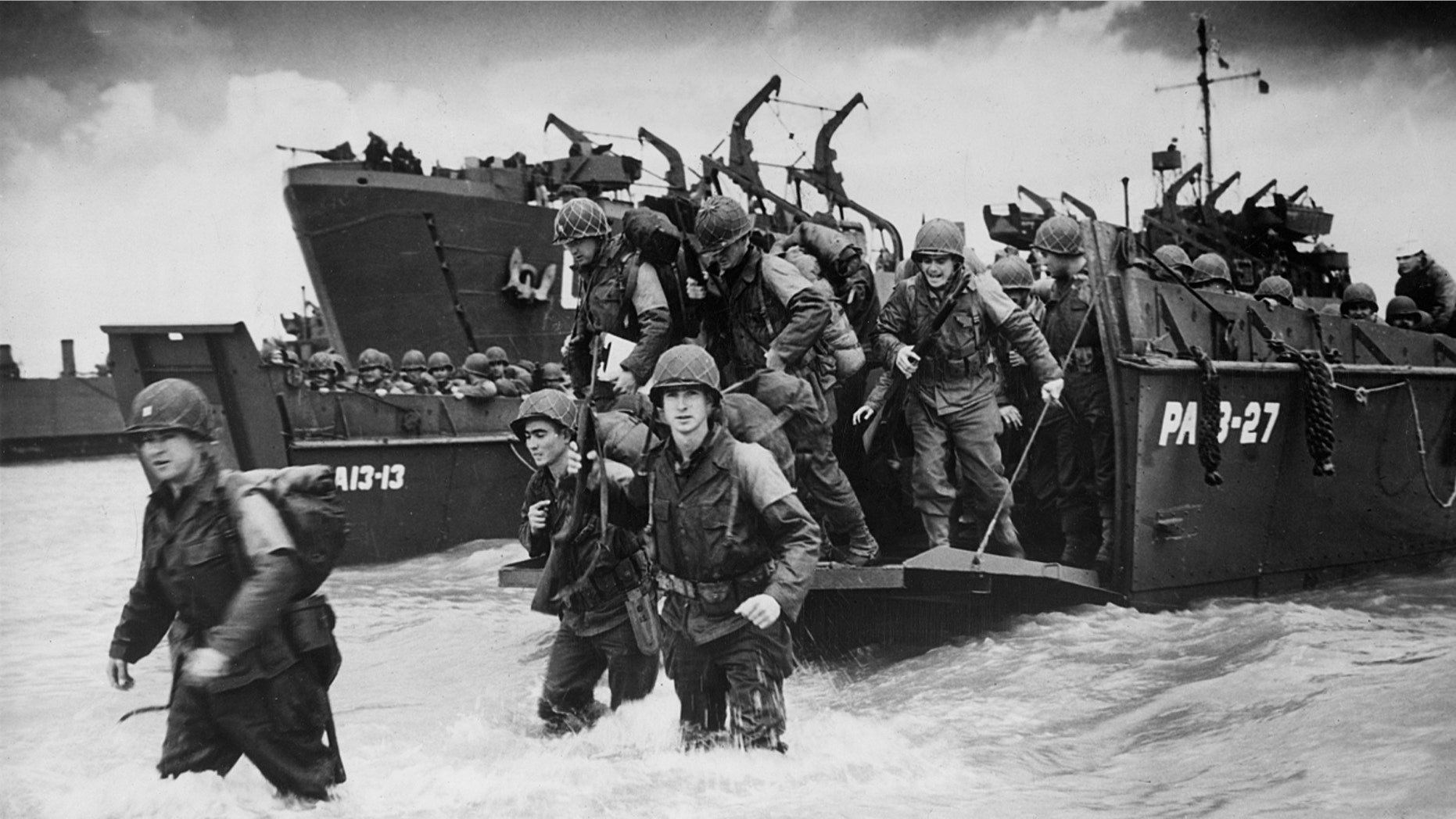 Two dozen photographs from the landings in Normandy can be checked out on the Fox News website.
The nation awoke on June 6, 1944, to learn that its heroic youth crawled from the sea and fell from the sky overnight in an effort to wrest an enslaved Europe from Hitler's clutches.

Americans knew that the young lives of every soldier, sailor and airman, along with the fate of the free world, hung upon the outcome of the invasion.
Over at The Lid (danke schön zu Instapundit), Jeff Dunetz points out that the movies call D-Day "The Longest Day," but a more apt description would be "The Day That Saved The World From Tyranny."
… if it wasn't for the sacrifice of those heroes from Britain, Canada, and the United States, the Empire State Building might have become the world's tallest German Schnitzel stand.
Jeff Dunetz mentions Franklin Delano Roosevelt's prayer, which is also the focus of a Fox News report. Kerry J. Byrne points out that the FDR prayer is now set to be part of the World War II Memorial in Washington, D.C.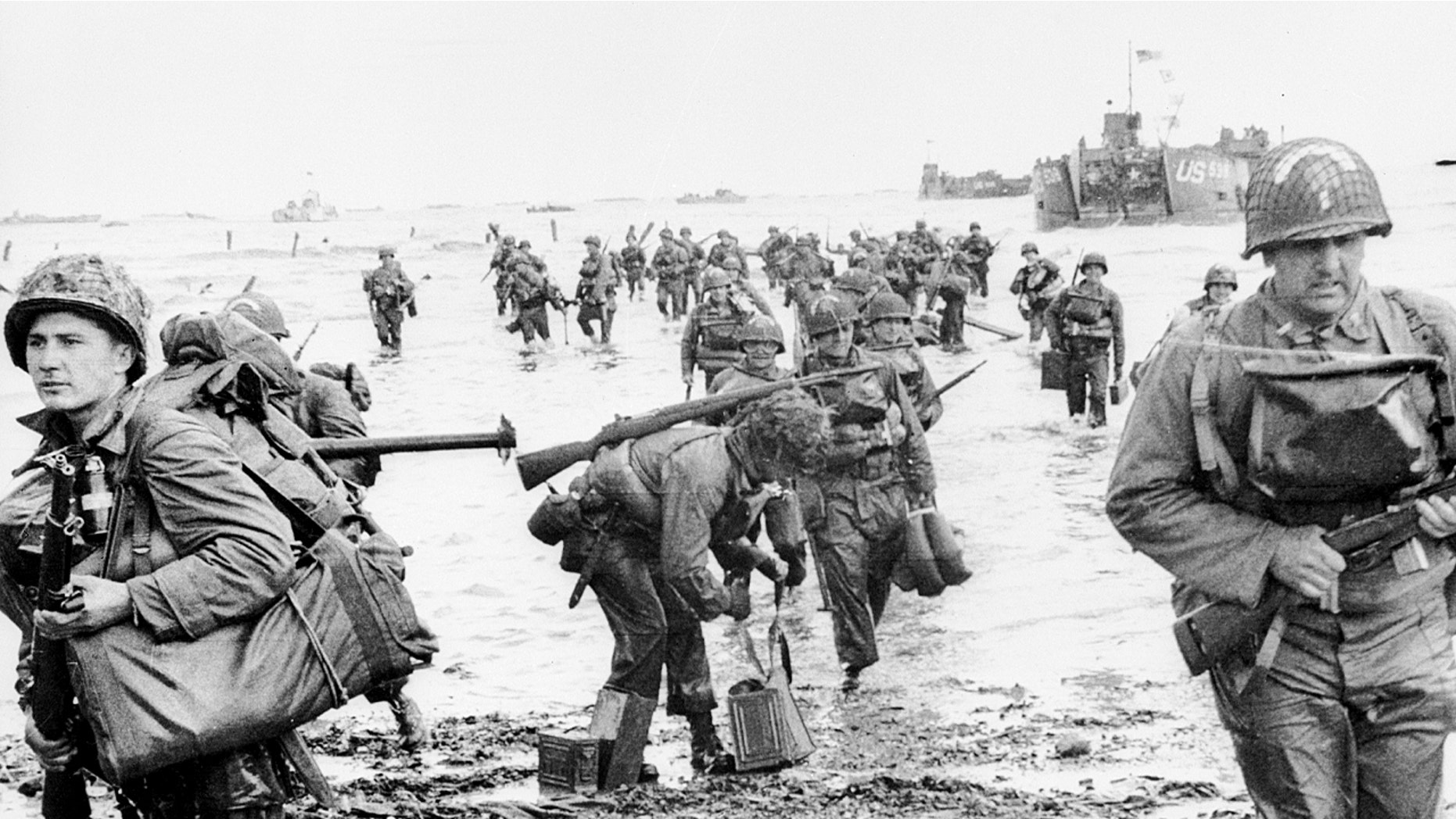 Today's commemoration of all who have had to stagger out of the blood foaming surf to die on a foreign shore brings to an end an initiative No Pasarán started 16 years ago.
On every June 6 since a couple of years after the blog was founded in 2004, the anniversary has been commemorated — in addition to a link to my (oft-praised) "story of D-Day" — by one line from Paul Anka's thrilling score from the film The Longest Day, one of the best war movies (and simply one of the best movies) ever made.
Sixteen years, and 16 lines, after Many Men Came Here As Soldiers, the lyrics sung by Mitch Mitchell and the Gang has reached its conclusion.

I kind of referred to the initiative, albeit very indirectly, back in a post in 2007, on the day the initiative started

One of the best movies ever filmed, and one of the best books ever written…
Many men came here as soldiers
Many men will pass this way
Many men will count the hours
When they live The Longest Day

Many men are tired and weary
Many men are here to stay
Many men won't see the sun set
When it ends The Longest Day

For those who might be interested, below are the lyrics, the commemorations, and the hyperlinks from 2007 to 2022:
The first three commemorations were simply the title and a link to the story of D-Day; by 2010, I was adding photos, cartoons, and/or various links to such things as the Gene Simmons Military Tribute (a must-see — and a must-hear — below)…

Many men came here as soldiers
Many men will pass this way
Many men will count the hours
As they live the longest day

Many men are tired and weary
Many men are here to stay
Many men won't see the sun set
When it ends the longest day

The longest day, the longest day
This will be the longest day
Filled with hopes and filled with fears
Filled with blood and sweat and tears

Many men, the mighty thousands (75th anniversary edition)
Many men to victory
Marching on, right into battle
In the longest day in history