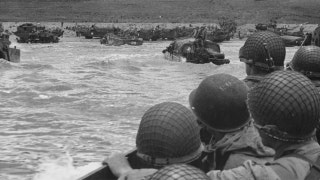 The story
of D-Day.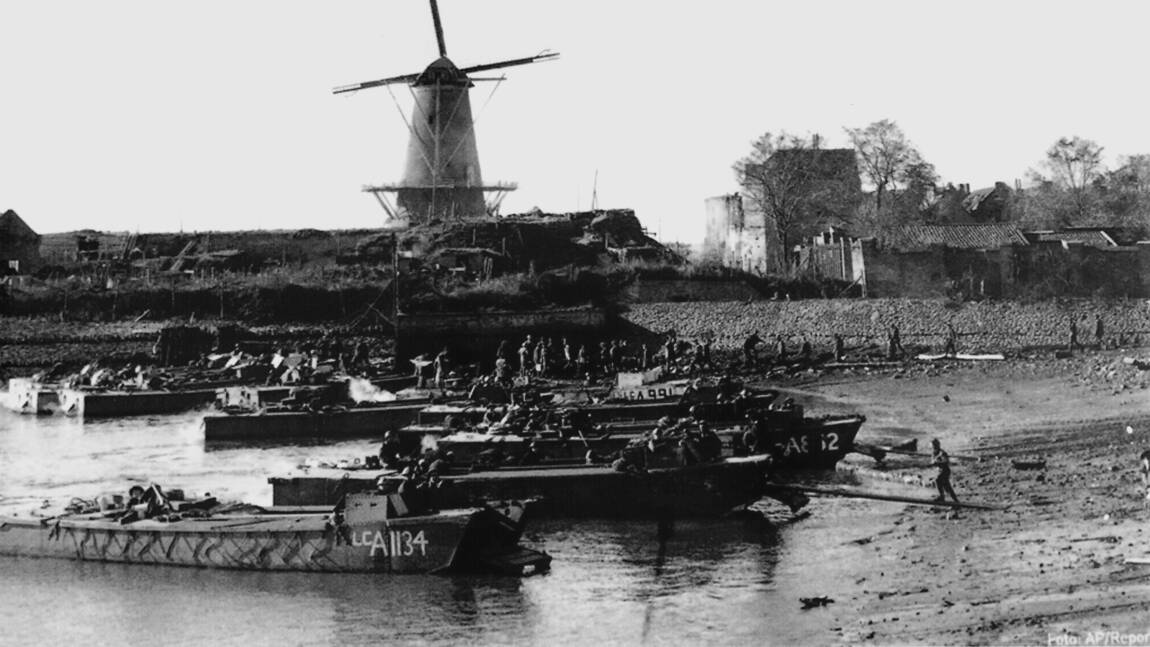 Géo's David Peyrat has an interesting article on the the only French unit to participate in the D-Day landings. Five months after taking Ouistreham in Normandy on June 6, 1944, Philippe Kieffer's "green berets" stormed another shore, this time the Dutch coastal town of Vlissingen, in order for the Allies to take control of the Scheldt river. This battle lasted far longer (eight days) than Ouistreham, as Benjamin Massieu's The Forgotten Campaign (Netherlands 1944-1945) explains, with far greater losses before the French commandos prevailed.

Après le D-Day, le célèbre bataillon français a participé à un fait d'armes méconnu : la prise de Flessingue, aux Pays-Bas, en novembre 1944. C'est l'objet du livre Commando Kieffer, la campagne oubliée, paru fin 2020 aux éditions Pierre de Taillac.

Commando Kieffer, deux mots qui évoquent un lieu et une date : Ouistreham, le 6 juin 1944. Créé à Londres au printemps 1942 par de Gaulle et Churchill, ce bataillon de 177 fusiliers marins, dirigé par le commandant Philippe Kieffer, entra dans la légende lors du débarquement allié. Elle fut alors la seule unité française à fouler les plages normandes. Entre Ouistreham et Saint-Maclou, elle perdit 20 hommes. Mais le D-Day éclipsa l'autre fait d'armes de ces courageux bérets verts : son intervention aux Pays-Bas en novembre 1944. Objectif : déloger l'ennemi de l'île de Walcheren, sur l'estuaire de l'Escaut, pour faciliter la poussée alliée. Une forteresse tenue par 10 000 soldats allemands dans le cadre du Mur de l'Atlantique.

L'ouvrage, très documenté, répare cet oubli en nous faisant revivre, jour par jour, leur mission baptisée "Infatuate", à travers cartes, extraits de journaux de soldats, mais surtout plus de 200 photos rares. Certaines, inédites, ont été prises par le capitaine Guy Vourc'h lui-même, l'un des officiers chargé de baliser le terrain afin de favoriser le déploiement des troupes régulières.

La prise de Flessingue, plus difficile et coûteuse qu'à Ouistreham

On y découvre, entre autres, des clichés de l'assaut sur le port de Flessingue, le 1er novembre 1944, mais aussi des portraits de frères d'armes, tels le lieutenant Guy de Montlaur, blessé à la joue par une balle. Les photos de la ville portuaire, totalement dévastée, témoignent, elles, de la violence des combats. Car la prise de Flessingue ne fut pas une promenade militaire à la poursuite d'un ennemi en déroute. Elle se révéla plus difficile et coûteuse qu'à Ouistreham.

Si la Royal Air Force bombarda sans répit les digues afin de créer des brèches qui inondèrent les côtes, obligeant les unités allemandes à se replier, il faudra huit jours aux hommes de Kieffer et aux troupes alliées pour venir à bout de l'ennemi. Une victoire essentielle pour prendre le contrôle de l'Escaut et permettre ainsi aux navires de rejoindre le port belge d'Anvers et approvisionner le front. Le commandant Kieffer estima que Flessingue fut "sa plus belle campagne". Elle méritait un tel ouvrage pour la porter à la connaissance du grand public.